Electric Hoist can be a Wire Rope Electric Hoist, Chain Hoist, trolley hoist, metallurgic plant electric hoist, explosion-proof electric hoist, winch type hoist, gate hoist, manual hoist, European standard electric hoists, clean type electric hoists with capacity 0.5t to 80t. The electric hoist is the hoisting mechanism fitted on monorail, Overhead Crane, Gantry Crane, Jib Crane, Suspension Crane, etc.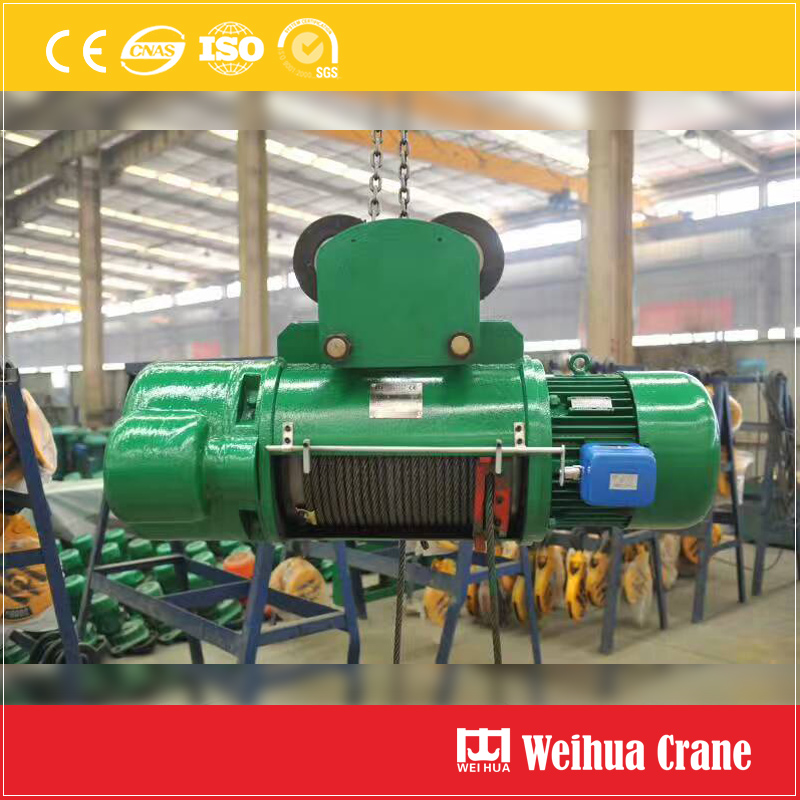 Weihua electric hoist is widely used in factories, mines, harbors, warehouses, cargo storage areas and shops. Weihua is a China leading crane manufacturer and provide all kinds of hoists and professional hoisting solutions.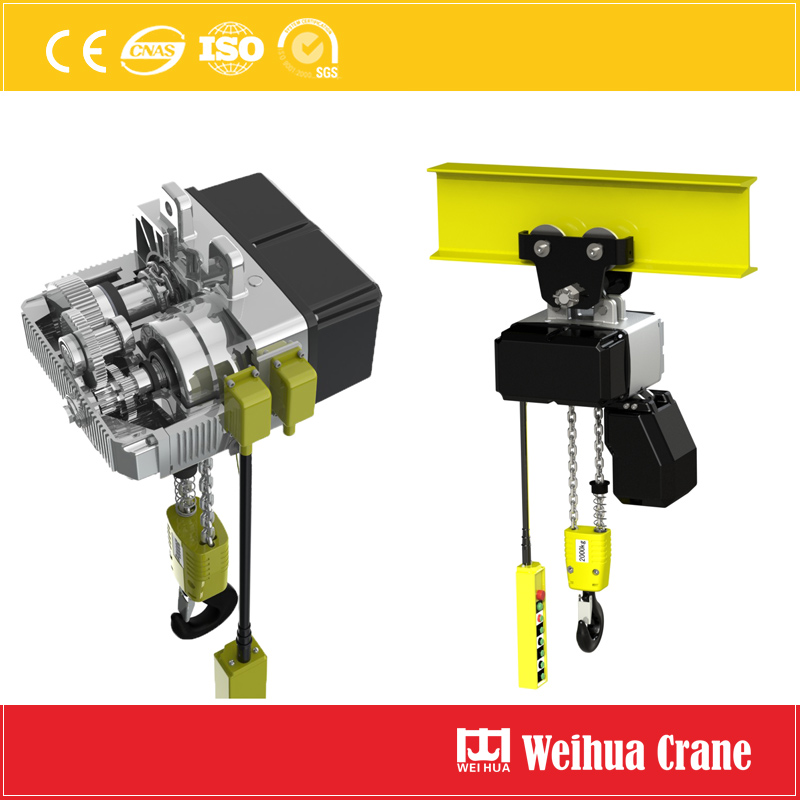 Basic data of Weihua hoists:
Capacity: 0.5t - 80t or custom
Lift height: 6m - 40m or custom
Power supply: AC 380V 50Hz, or custom
Work duty: M3, M4, M5, A4, A5 or custom
Sling: wire rope, chain.
Model and standard: CD, MD, ND, FEM, DIN, etc.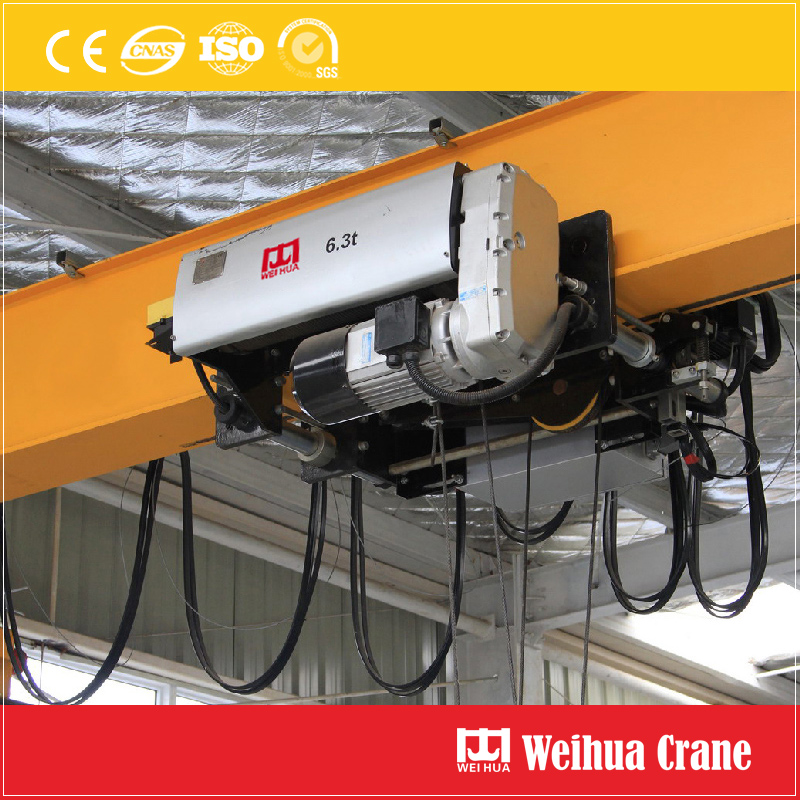 Features of Weihua Eelctric Hoists:
1. Wide application, high efficiency.
2. Working stable and smooth, less noise, simple and less maintenance.
3. Beautiful apperance, compact structure.
4. High quality steel wire rope and chain.
5. Good adaptability for steel structure, overhead crane, gantry crane, suspension crane, jib crane, etc.
6. Safty device and electric control to protect safty operation.