Wire Rope Hoist is a general purpose lifting device with steel wire rope as the hoist sling. Wire rope hoist is usually with a hook or 2 hooks (Main hook and auxiliary hook) for hoisting weight less than 32t (or other weight such as 40t, 80t). The wire rope Electric Hoist can be mounted on single girder Overhead Crane, Double Girder Overhead Crane, single girder Gantry Crane, Double Girder Gantry Crane, Jib Crane or I/H beam steel structure.
This Wire Rope Electric Hoist can be also used as winch. Wire rope electric hoist is commonly used at factories, mines, harbors, warehouses, cargo storage sits and shops. There are 2 types for users: single speed wire rope hoist and double speed wire rope hoist. The lift height can be customized such as 6m, 9m, 12m.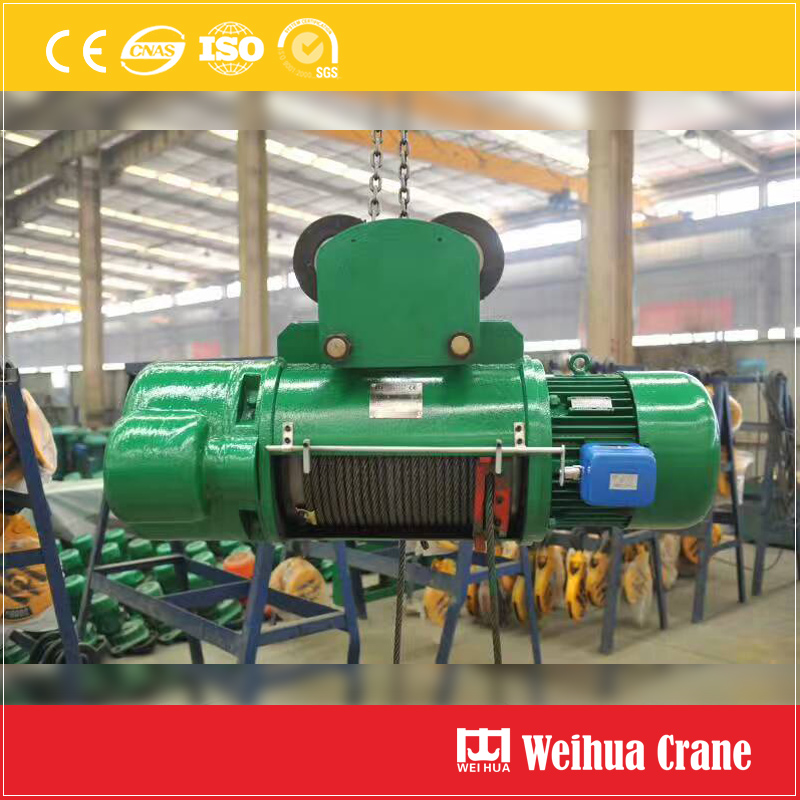 Capacity: 1t - 32t or custom
Lift height: 12m or custom
Lift speed: 8m/min
Traveling speed: 20m/min
Packing: wooden case, leather, reinforced bar, etc.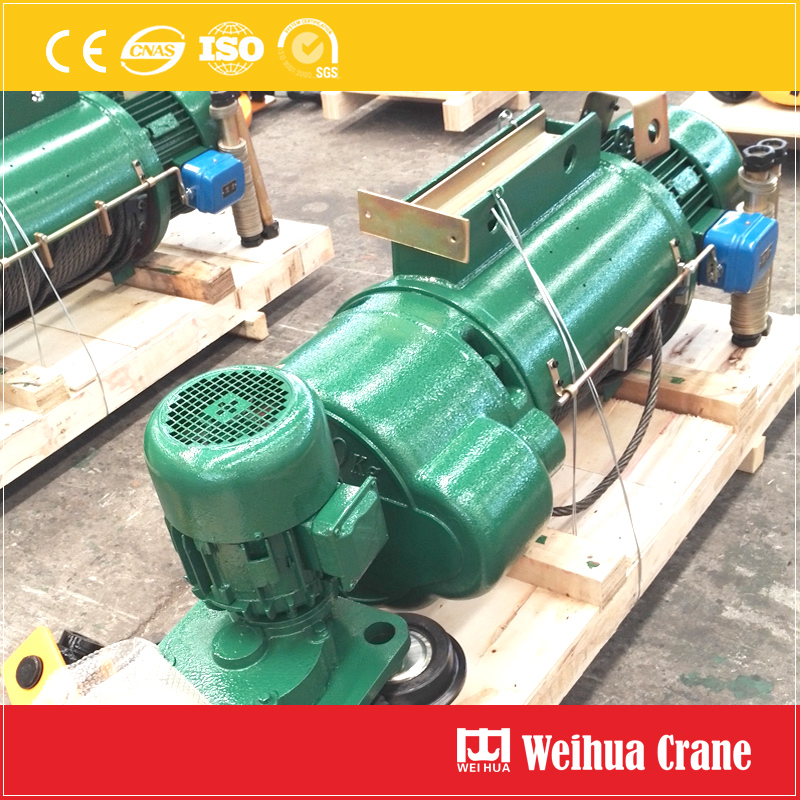 Weihua is a China leading lifting equipment manufacturer with 31 years experience. You can find our products all over China and 110 countries such as the UK, Russia, USA, Thailand, Ukraine, Egypt, Mexico, Pakistan, Malaysia, etc. We have confidence to provide you with the right products and professional solutions. Welcome to Weihua.