A Suspension Crane is a crane hanging under the supporting beam commonly at a workshop, warehouse or or other indoor environment. Suspension crane can be electric suspension crane, manual suspension crane, and light combined crane system. Suspension crane is a light duty lifting equipment with wire rope Electric Hoist or Chain Hoist as hoisting mechanism, and the hoist can be electric hoist or manual hoist. Suspension crane is widely used for workshop machine manufacturing, metallurgy, ports, railway stations, warehouses, providing more efficient logistics solutions.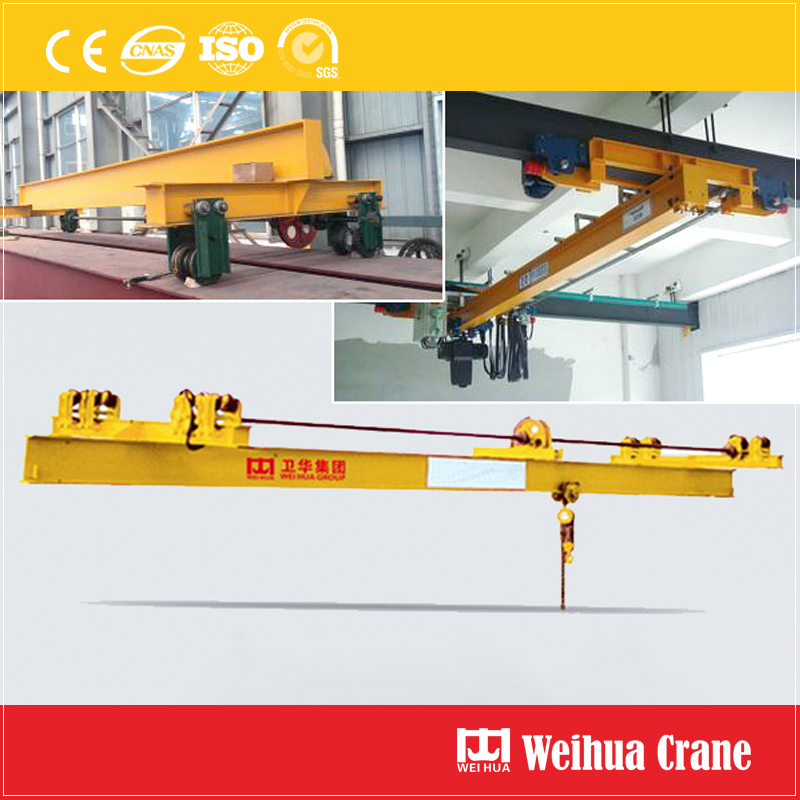 Weihua also provide European standard suspension crane with European FEM standard and Germany DIN standard, which has the features of compact structure, small wheel load, less noise, smooth running, light self-weight, large working space and makes full use of limited plant space, and reduce the cost of plant structure. The electric hoist fitted on the suspension crane is also FEM/DIN standard.
Capacity: 80kg - 10t or custom
Span: 3m - 16m or custom
Working duty: A4, A5 or custom
Hoist: Wire Rope Electric Hoist, manual chain hoist
Packing: wooden case, rain cloth, reinforced bar, etc.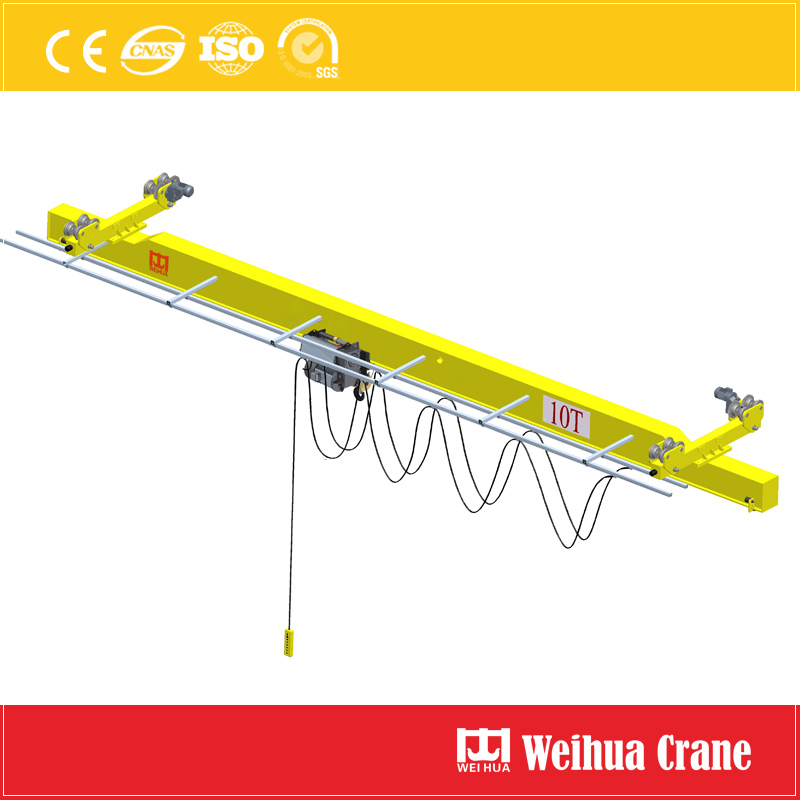 Weihua is a China leading crane manufacturer with 31 years experience. You can find our products all over China, also in 110 countries such as the UK, Russia, USA, Thailand, Ukraine, Egypt, Mexico, Pakistan, Malaysia, etc. We have confidence to provide you with the right products and professional solutions. Just let us know your needs.