Lift plateform can be different types, aerial work platform, Scissor Lift, manual lift plateform, etc. Weihua is a leading lifting equipment manufacturer in China and provide all kinds of hoisting and mateiral handling soulutions.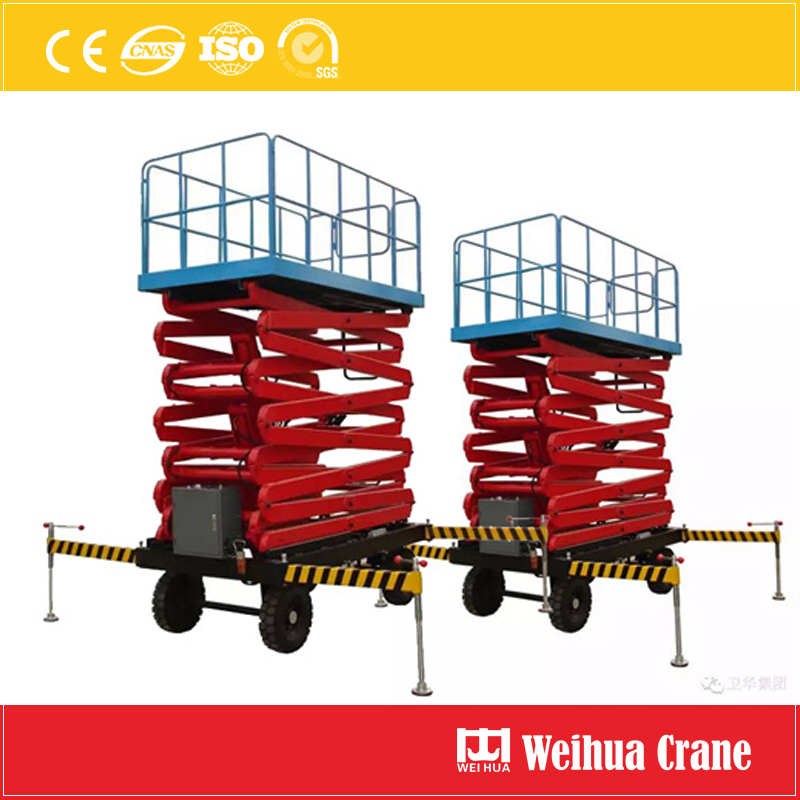 The most commonly seen Lift Platform is the scissor lift. Scissor Lift Platform is a kind of multifunctional aerial working lift platform fitted on fixed bases and movable bases i.e. rubber tire vehicle. We have various types of lifting platforms with features of light weight, big capacity, self-propelled, electric starting, self-supported, large working range and simple operation, which can carry out 360 degree aerial work crossing obstacles. Each type of lifting platform can be equipped with an outreach support which can extend 800mm to 1000mm.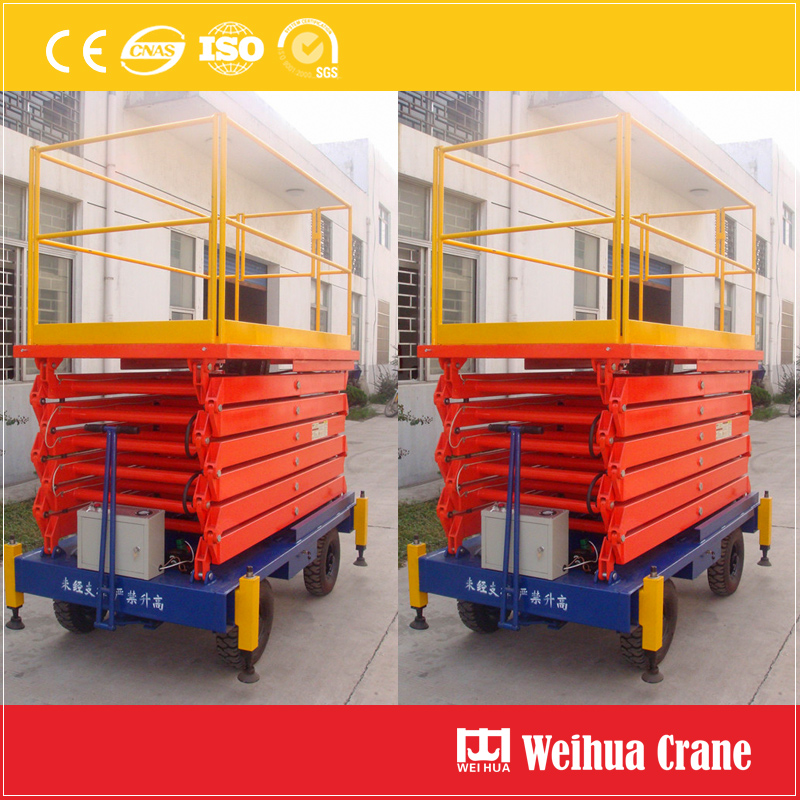 Power supply: AC 380V or AC/DC 220V or other
Drive: engine power, manual power, manual / electric dual-use.
Weihua is a China leading lifting equipment manufacturer with 31 years experience. You can find our products all over China, also in 110 countries such as the UK, Russia, USA, Thailand, Ukraine, Egypt, Mexico, Pakistan, Malaysia, etc. We have confidence to provide you with the right products and professional solutions. Just let us know your needs.