Gantry Crane can be a Single Girder Gantry Crane, Double Girder Gantry Crane, RTG Crane or project gantry cranes with capacity 1t - 900t. Gantry cranes are usually employed to handle project materials, bulk material, containers, etc at outdoor working site, container yard, shipbuilding yard, bulking material site, road construction site, etc.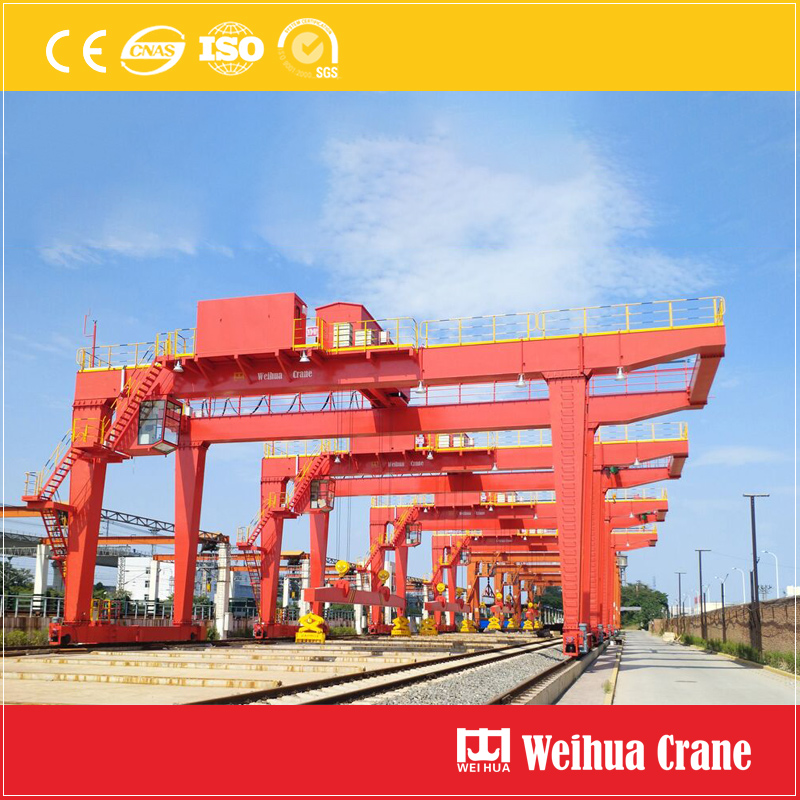 Features of Gantry Crane:
1. Box type girder, weld structure, large working space, and convenient installation and maintenance;
3. Components is of standardization, seriation and generalization;
4. Power supply can be from cable reel (left and right) and conductor bar( left and right);
5. Broad view of cab, equipped the internal linkage control console, flexible and comfortable operation, install of fan, heater, cooler, air-conditions and intercom according to the customers' requirements;
6. Customized lift height, span, power supply, operation (pendant, cabin) and gantry crane structure (girder, supporting legs, cantilever).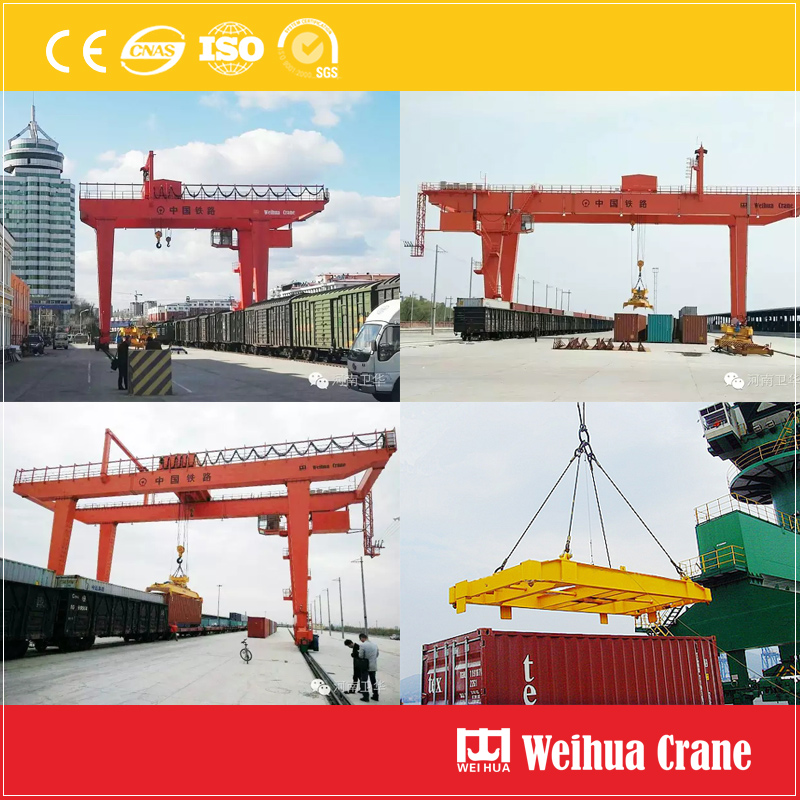 Main Data of Gantry Crane:
Capacity: 1t - 900t or custom
Lift Height: 6m - 40m or custom
Span: 6m - 70m or custom
Work Duty: A4, A5, A6,A7or custom
Weihua provide professional gantry crane solutions, customized cranes, Crane Components, installation, after sale service. Weihua products export to 110 countries such as Russia, Thailand, Malaysia, Egypt, Saudi Arabia, Parkistan, the Philippines, Mexico, etc. Our success comes from customers' success. Welcome to visit Weihua.