New type Electric Hoist is the enhanced version of traditional electric hoist. It can be a Wire Rope Electric Hoist, electric Chain Hoist, trolley with hoist, sanitary electric hoist, etc. The New Type Electric Hoist is designed and fabricated in accordance with Europe FEM standard and Germany DIN standard. It has the features of compact structure, world famous brands electrics, smooth running with less noise, precise positioning, less consumption, large working space, very beautiful appearance, long service life, etc.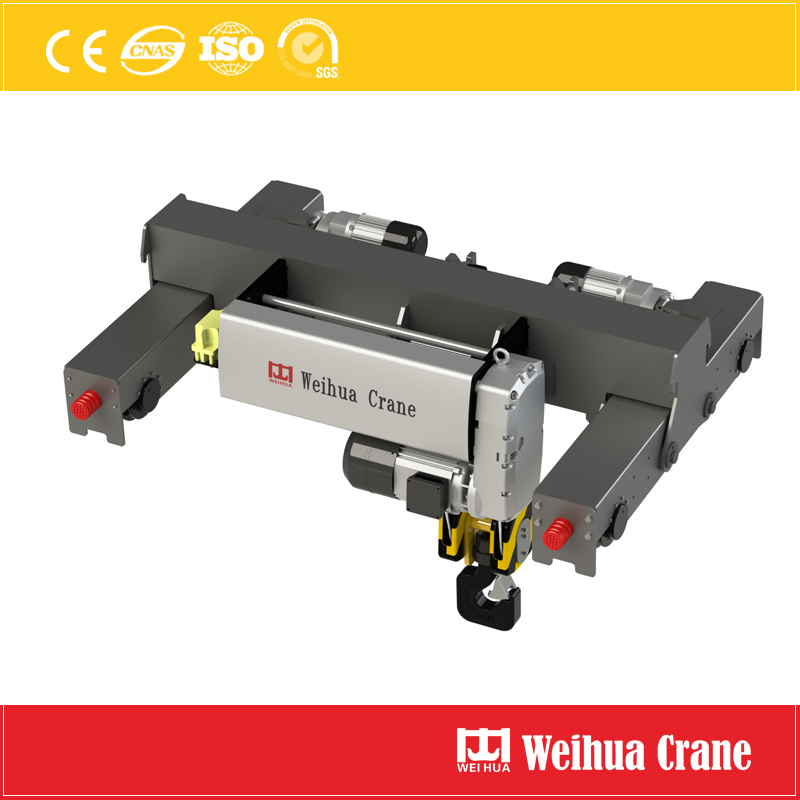 Weihua new type electric hoist is equipped with intelligent safe operation monitoring recorder like the 'black box' on plane which can uninterruptedly record working status and avoid unprofessional operations. Maintenance-free design of whole body and less wearing parts make this wire rope electric hoist more convenient to maintain.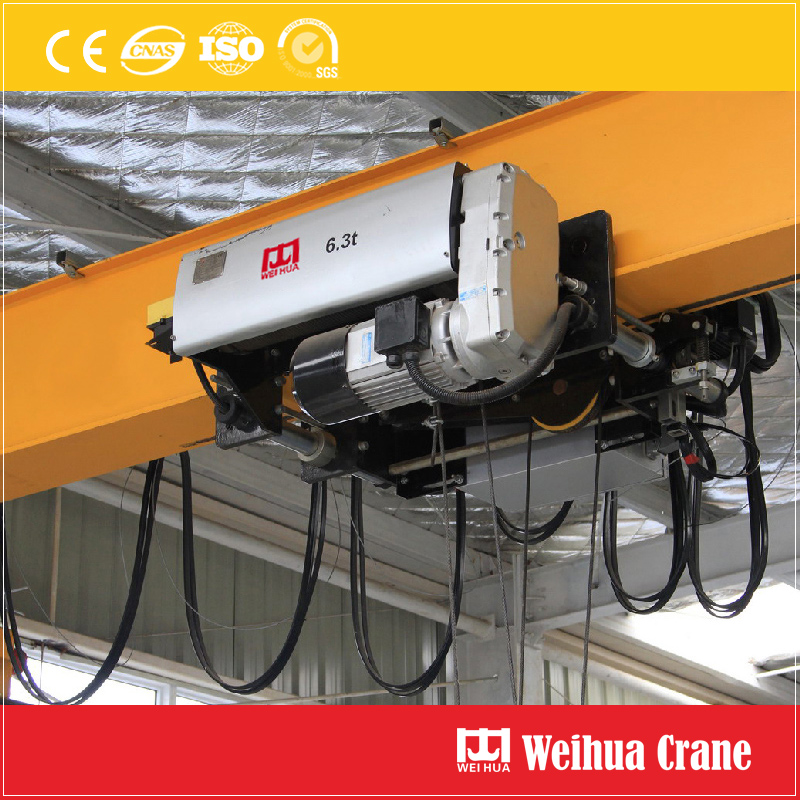 Capacity: 0.5t - 80t or custom
Lift height: 6m - 32m or custom
Work duty: A4, A5, A6 or other
Sling device: hook or other
Packing: Wooden case, reinforced bar, etc.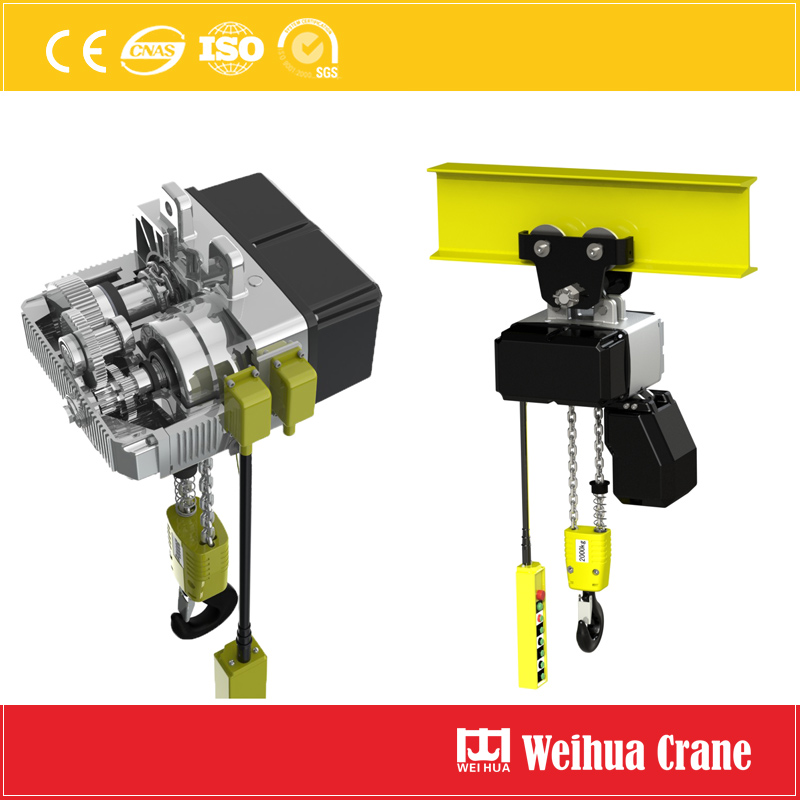 Weihua is a leading lifting equipment manufacturer with 31 years experience. You can find our products all over China, also in 110 countries such as the UK, Russia, USA, Thailand, Ukraine, Egypt, Mexico, Pakistan, Malaysia, etc. We have confidence to provide you with the right products and professional solutions. Just let us know your needs.