Jib cranes can be floor jib cranes and wall jib cranes. Floor Jib Crane is a floor fixed column jib crane for workshop, warehouse, wharf, etc. Wall cranes can be wall fixed jib crane and traving jib crane on wall rails, which needs no floor space and girder or beams like Bridge Crane, thus saving workshop space.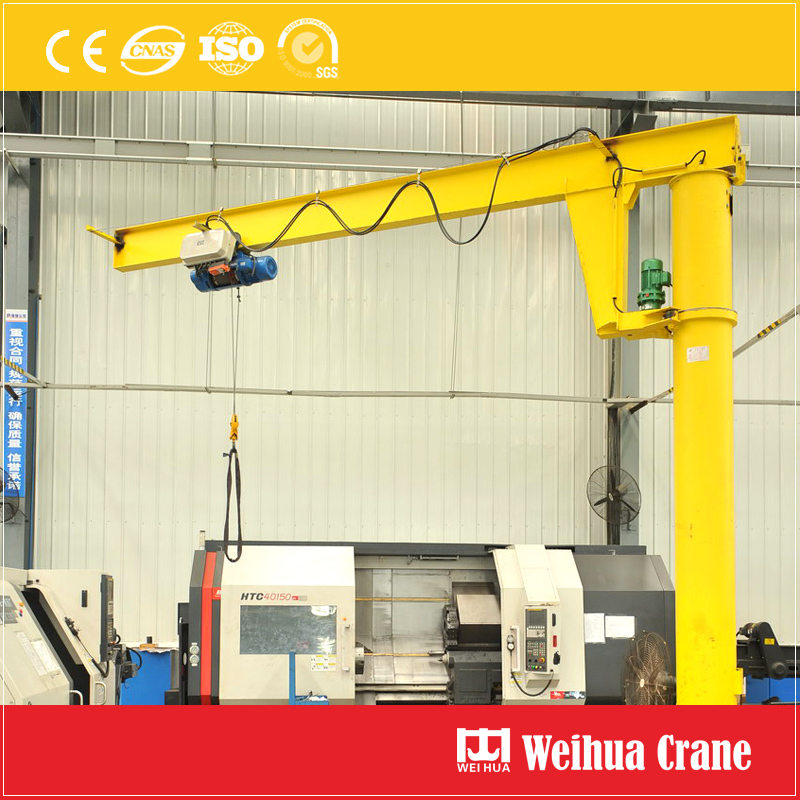 Jib crane is light crane for small capacity material handling commonly used at workshop, warehouse, wharf, production line, manufacturing production line, etc.
Jib crane capacity: 1t - 10t or custom
Lift height: 1m - 12m or custom
Work duty: A5, A6 or custom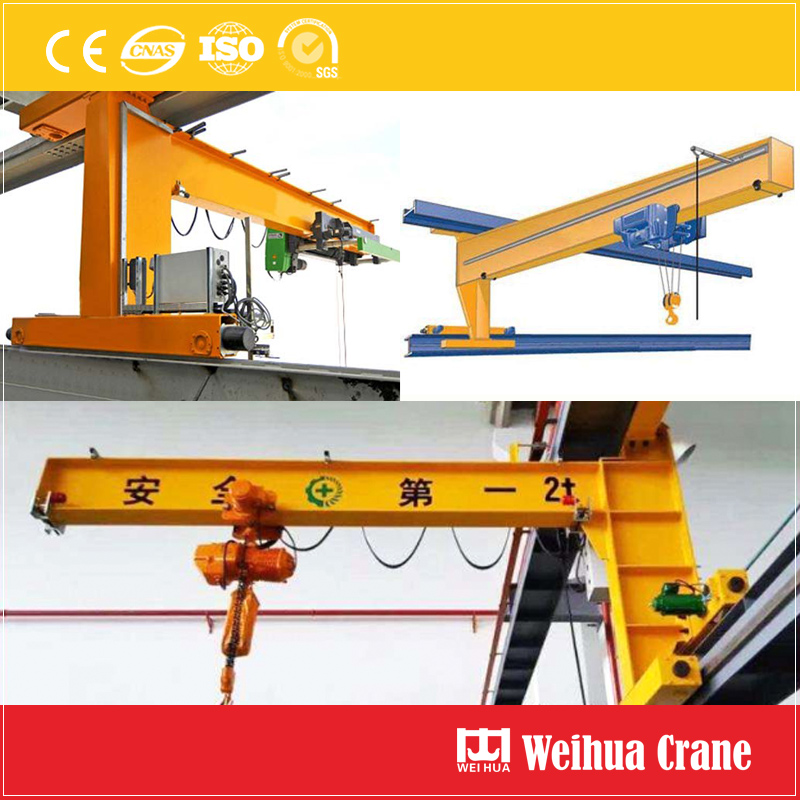 Weihua provides different jib cranes with different specifications. Just tell us your working site condition, we will provide you with the professional products and solutions. Welcome to visit us.