The New Type Overhead Crane is made in accordance with European FEM standard and Germany DIN standard. New type Overhead Crane can be Single Girder Overhead Crane, Double Girder Overhead Crane and Suspension Crane. New type overhead crane is the updated version of traditional overhead crane. Compared with traditional overhead crane, new type overhead crane has the features of compact stucture, world well-known components brands, light self-weight, less noise, smooth running, large working space, less consumption, beautiful appearance, long service life, etc.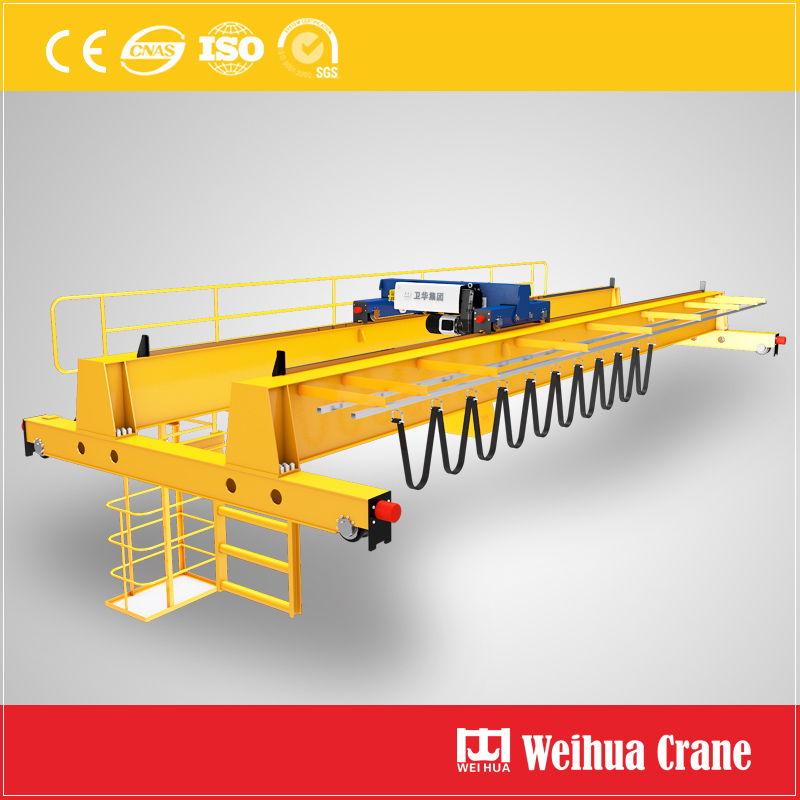 The new type overhead crane can be used at metallurgic plant, fabrication workshop, warehouse, steel plant, paper mill, power plant, etc. The hoisting device is also the new type Electric Hoist or Electric Trolley Hoist with European FEM standard and Germany DIN standard. The drive units adopts advanced point-line meshing gear structure with the features of easy to handle, precise positioning, less impact, less maintenance, uninterruptedly record working status, etc.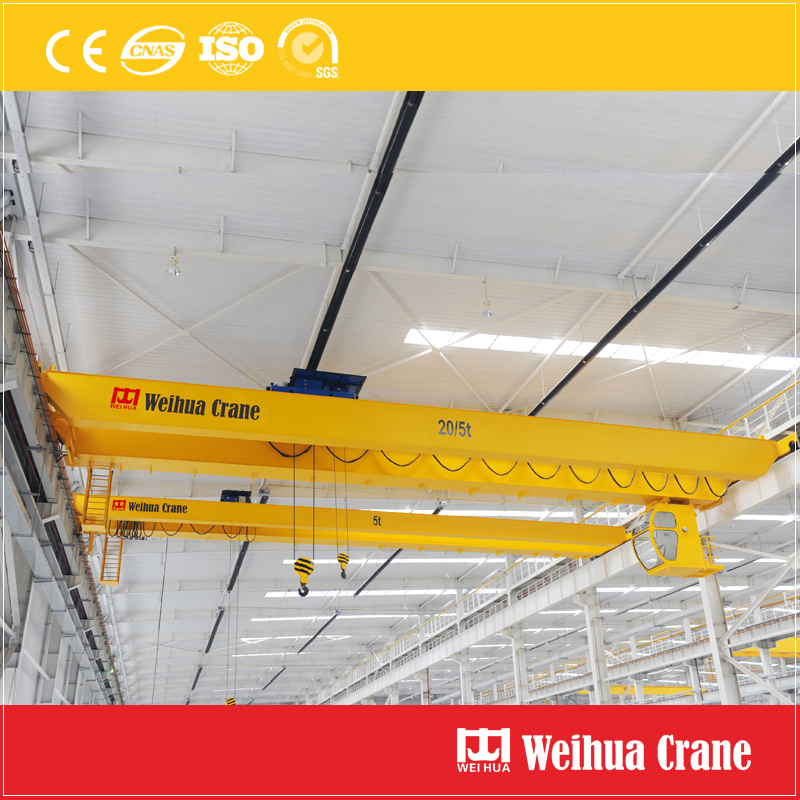 Capacity: 1t - 300t or custom
Span: 6m - 32m or custom
Lift height: 6m -40m or custom
Working duty: A4, A5, A6 or custom
Sling device: Hook or other
Packing: wooden case, rain cloth, reinforced bar, etc.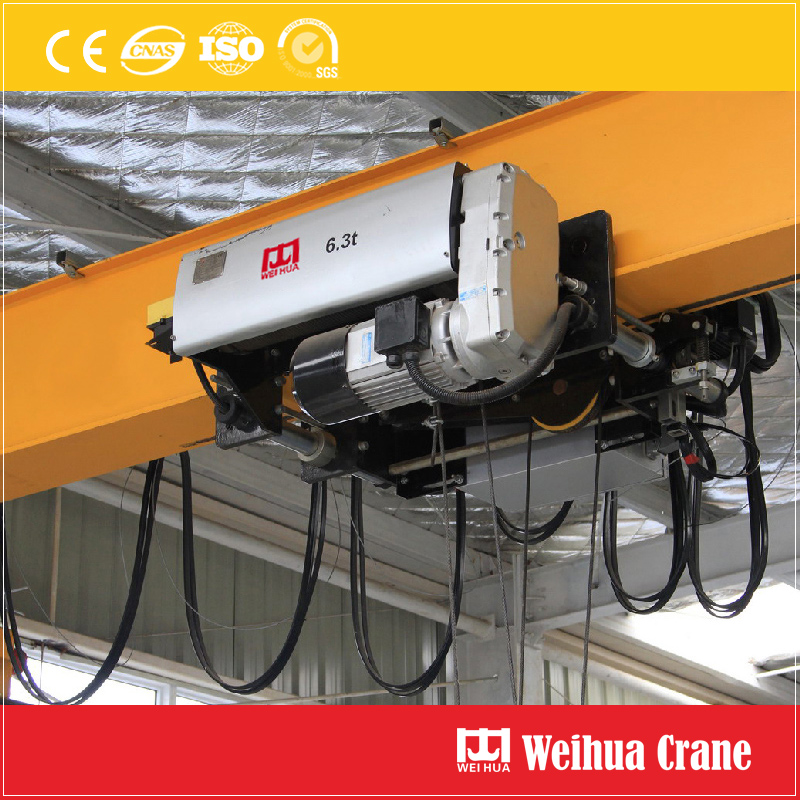 Weihua is a China leading crane manufacturer with 31 years experience. You can find our products all over China, also in 110 countries such as the UK, Russia, USA, Thailand, Ukraine, Egypt, Mexico, Pakistan, Malaysia, etc. We have confidence to provide you with the right products and professional solutions. Just let us know your needs.