Metallurgy Industry Crane is a hot-selling crane series of Weihua crane. Metallurgy industry crane is for matellurgic plant to handle ladle, furnace, mold, slab, socking pit, ingot, box, or other special product. The sling can be with hook, grab, magnet beam, clamp, fork, etc.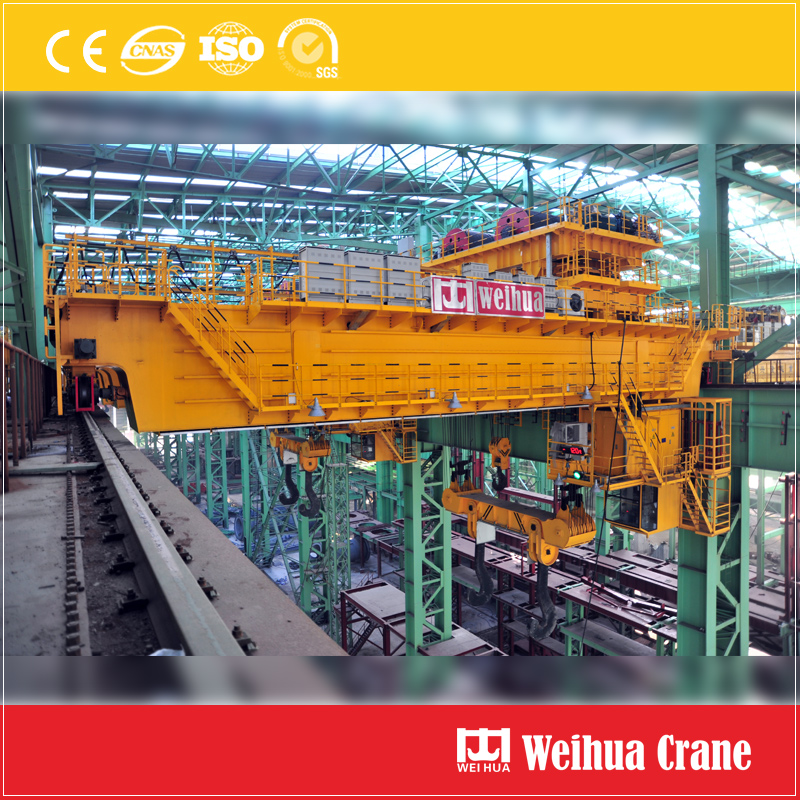 Weihua provides all kinds of metallurgy industry crane includes Ladle Crane, scrap charging crane, socking pit crane, forging crane, Electrolytic Aluminum Crane, slab handling crane, steel pipe handling crane, steel plate handling crane, insulation Overhead Crane, etc.
Capacity:10t -800t
Span: 6m - 32m or custom
Lift height: 6m - 32m or custom
Work duty: A5, A6, A7 or custom
Sling device: hook, grab, bucket, magnet, fork, clamp, etc.
Packing: wooden case, rain cloth, reinforcement rib, etc.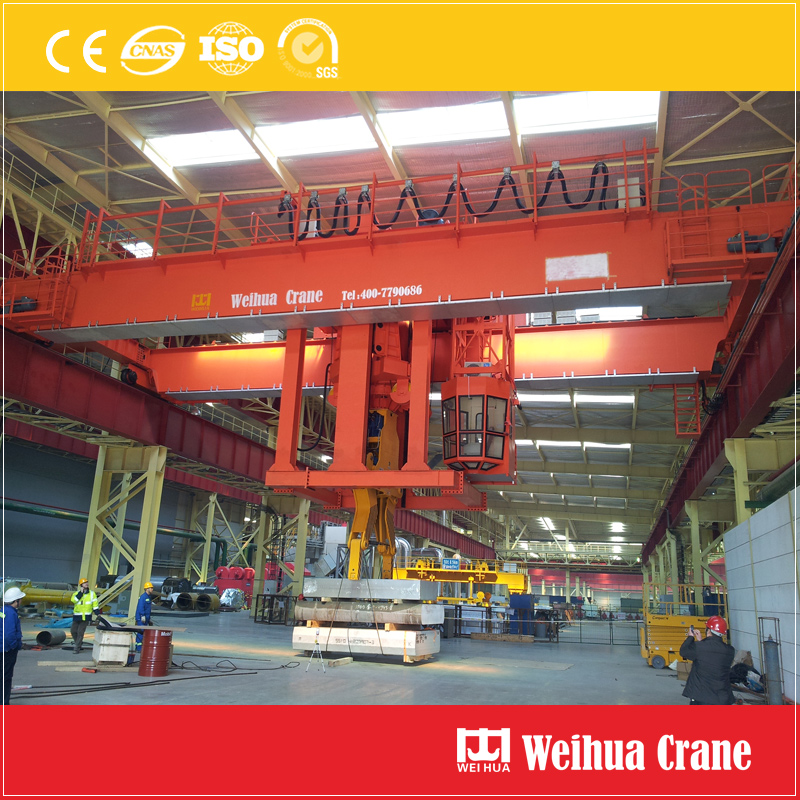 Features of Weihua Metallurgy Industry Crane:
1. Fast speed of hoisting mechanism for efficient production. Speed regulating is carried out by stator pressure regulation and motor frequency conversion.
2. Anti-sway system for steady and smooth operation.
3. Accurate positioning, fully automatic, CNC control.
4. European FEM standard and Germany DIN standard are available.
5. Safe and reliable, reasonable structure, economical, long service life and convenient to maintain, etc.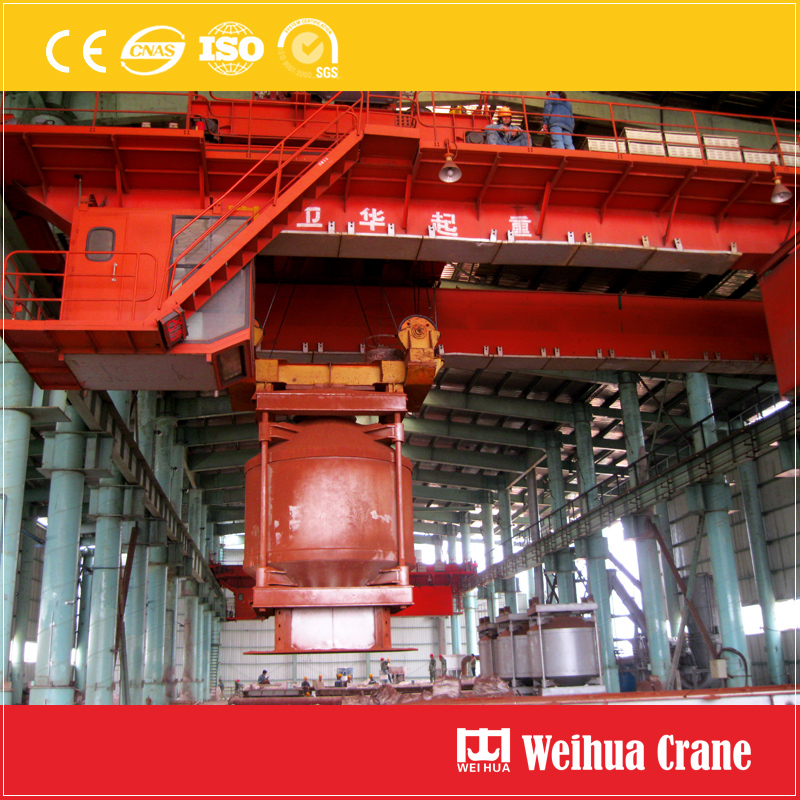 Weihua crane has exported to 110 countries and got a lot of praise from customers. We have confidence to provide the right products and professional solutions to you. Just tell us your requiremnet and working site conditions.