Single girder Overhead Crane is a light duty overhead crane with capacity commonly under 20t, while the Max. capacity reaches 80t. Single Girder Overhead Crane is composed of main girder, end carriage, Electric Hoist and Electric Parts. As the hoisting mechanism, electric hoist can be single speed and double speed, and the control can be pendent control or remote control. Single girder overhead crane is general purpose lifting equipment mainly fitted on workshops, warehouses, waste station, power station, steel plant, etc. for machine production line, material handling, waste handling, etc.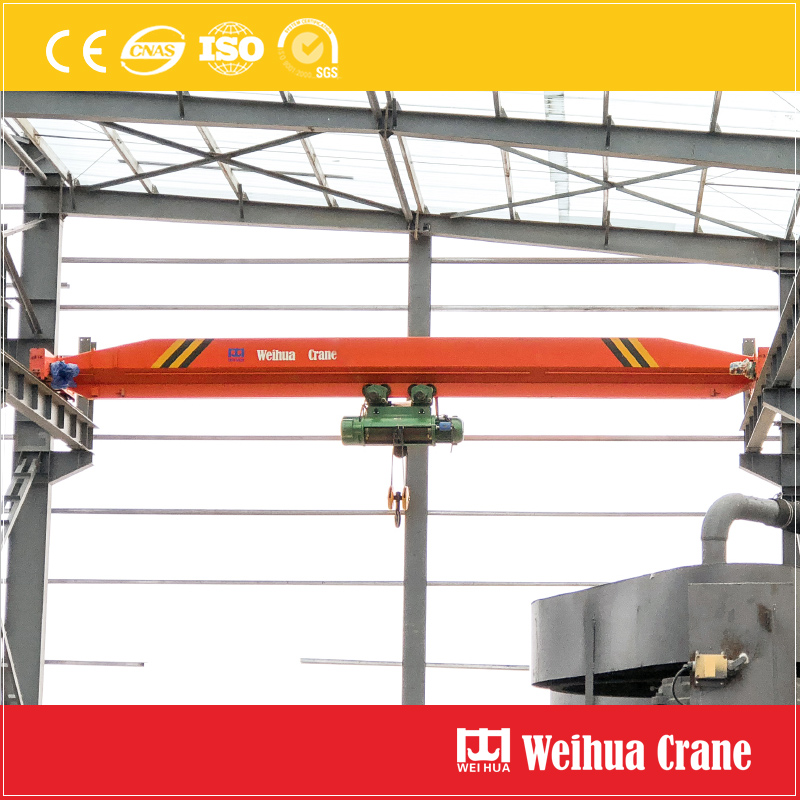 Weihua also provide European standard (FEM/DIN) single girder overhead crane with European standard electric hoist. European standard single girder overhead crane has modular design with light self-weight, large working space, less noise, long service life, etc.
For special industry (such as metallurgic plants), Weihua provide metallurgic use single overhead crane, insulation single girder overhead crane, explosion-proof single girder overhead crane. Or we customize cranes for your industry.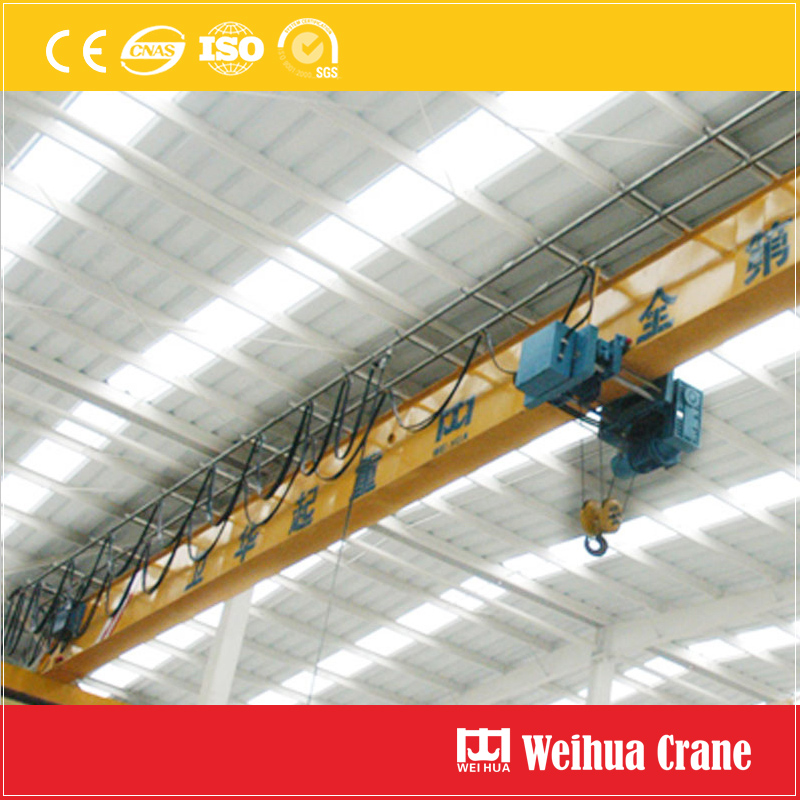 Capacity: 0.5t - 20t (Max. 80t)
Span: 7.5m - 31.5m or custom
Lift height: 6m, 9m, 12m or custom
Sling: hook, grab, magnet, clamp or custom
Packing: Wooden case, rain cloth, reinforcement rib, etc.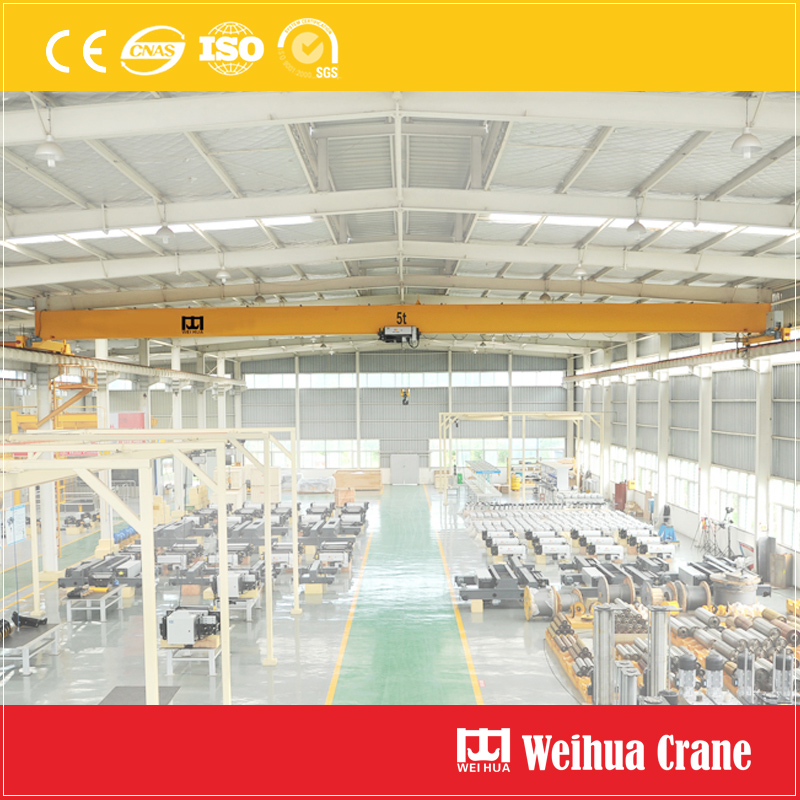 Weihua is a China leading crane manufacturer, we provide nothing but the right crane product and solution for you. Our products has been exported to 110 countries such as the UK, USA, Russia, Thailand, Malaysia, Egypt, Mexico, Saudi Arabia, etc. Welcome to visit us.