The Double Girder Gantry Crane is commonly employed to handle large wokring pieces outdoors, which has strong hoisting capacity, large span, good stability, etc. Double girder Gantry Crane self-weight is larger than that of Single Girder Gantry Crane even for the same hoisting capacity weight, and the cost is also higher. According to the main girder structure, double girder gantry crane can be divided into 2 types: box girder and truss girder. Generally the box-type girder is the most commonly seen type.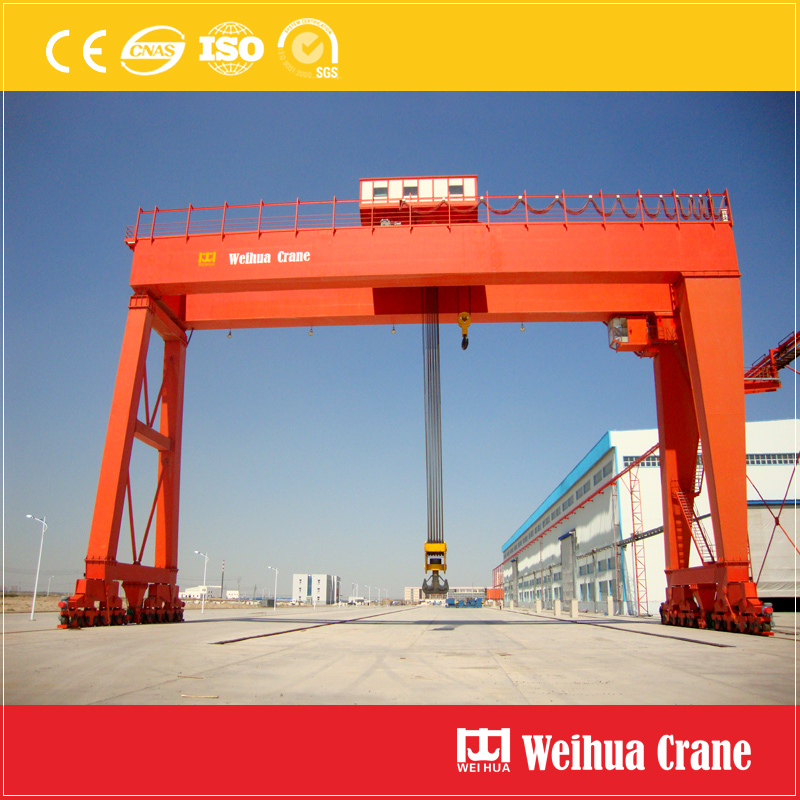 Weihua also provide European standard (FEM and DIN standard) double girder gantry crane with the following features:
1. Adopt modularization design for lifting mechanism, FEM/DIN standard, light weight
2. High-strength alloy-steel forging wheels
3. No welded legs for profile steel
4. Capsule cab with broad vision
5. Rectangular steel- pipe handrail
6. Hard tooth surface reducer imported from Germany
7. Power supplied by engineering drag chain
8. World's leading anti-sway control technology
10. Advanced fabricated technology
11. Low-energy and maintenance-free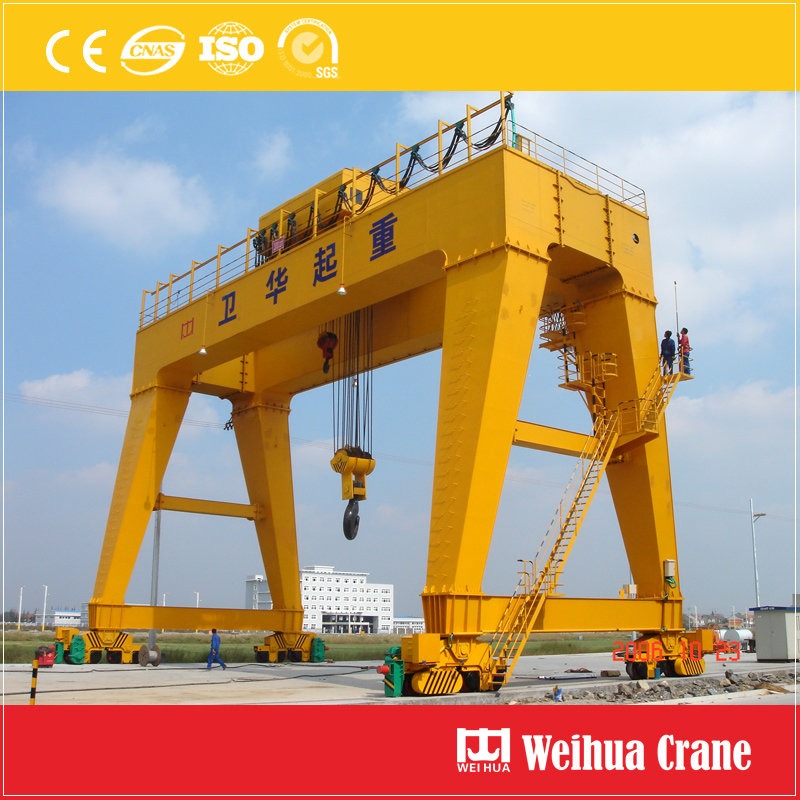 Capacity: 10t - 100t or custom
Span: 6m - 35m or custom
Lift height: 6m - 12m or custom
Work duty: A5, A6 or custom
Sling device: hook or other
Packing: Wooden case, rain cloth, reinforced bar, etc.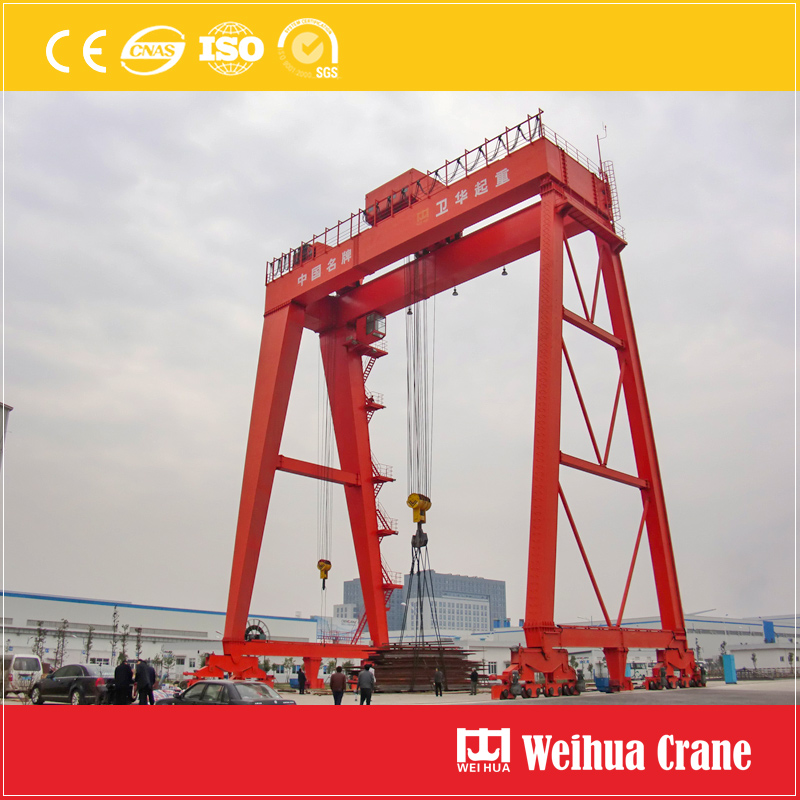 Weihua is a China leading crane manufacturer with 31 years experience. You can find our products all over China, also in 110 countries such as the UK, Russia, USA, Thailand, Ukraine, Egypt, Mexico, Pakistan, Malaysia, etc. We have confidence to provide you with the right products and professional solutions. Welcome to visit Weihua.